PRAYER REQUEST
We believe prayer is an essential part of maintaining a strong intimate relationship with the Lord our God. We realize that through faith prayer does change things, and the Bible teaches us to pray without ceasing. As we continue to pray and know that God is able to do all things but fail, we can walk in victory no matter what our circumstances.

Please take advantage of the form to your right and be assured that your prayer request will be kept confidential between the Pastor and Deacon Board.

May God continue to bless and keep you.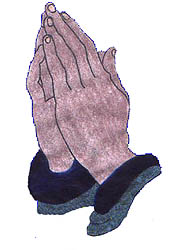 ---
HOME | THIS MOUNT : INSPIRATION : MINISTRIES : STUDY TOOLS : CONTACTS
---